Star Safari is a registered trademark of our company, Milky-Way.Kiwi Ltd.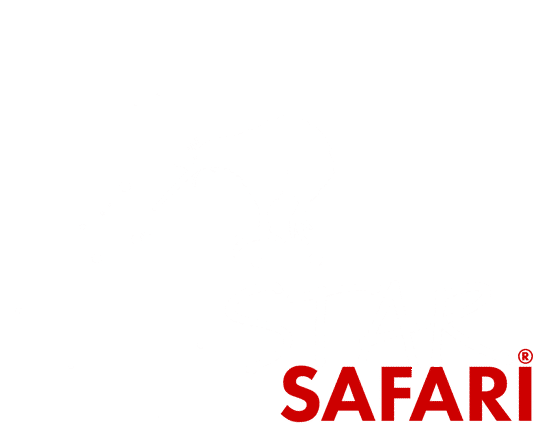 Our Star Safari products are:
Star Safari,
Private Star Safari (Celestial escapades) and
Virtual Star Safari (Sunset Starrytelling and Starrytelling).
---
Arrival times
You must arrive no earlier than 10 minutes before the start time of the experience. If you arrive too early, especially for the nighttime sessions, you will create light pollution with your headlights and disturb the previous session. Please respect other visitors.
You are not eligible for refunds or other compensation if you are late. In this case, if you wish to rebook your experience, you must pay the full cost of the new booking. All experiences are subject to availability.
Cloudy Weather
Milky-Way.Kiwi is unable to guarantee the weather for our outdoor experiences. Star Safari and Celestial Escapades include stargazing only if the weather allows it. Similarly, for Sunset Starrytelling, the solar telescope will only be in use if the sky is clear. In the event that we determine no stargazing is possible due to the weather, we will still proceed with our virtual sky exploration and e-astronomy programme.
Light Pollution
We only use red lights during our dark sky stargazing sessions to ensure that your eyes can adapt to low light levels so you can see faint, deep sky objects in the telescopes. It takes 30 minutes for our eyes to produce rhodopsin, the protein that triggers night vision. White light breaks down the rhodopsin, and it will take yet another 30 minutes of darkness to get your eyes dark-adapted again. Everyone exposed to white light during that time will experience the same disruption.
If you must check your phone, please do so away from everyone else. You are welcome to use our reception area.
Light-up shoes are NOT for stargazing.
During our stargazing sessions, we ask you not to use any white lights, LCD screens, flash photography, or illuminated mobile phones, and please don't bring light-up shoes for your children.
Health and Safety
Milky-Way.Kiwi reserves the right to refuse participation in our experiences if you do not meet the health and safety or operational requirements below. In such circumstances, you are not eligible for a refund.
You must follow all rules and policies stipulated by Milky-Way.Kiwi. This includes but isn't limited to safety and operational instructions on the experience.
Safety Briefing
You must arrive at the start time and be present for the safety brief, or your ticket will be invalid, and you will not receive a refund. We understand that circumstances may be beyond your control from time to time, and you may arrive late. If this occurs, please contact us before the start time so we can arrange access to the site and a separate safety presentation.
No alcohol or Drugs
Smoking or alcohol/drug consumption is prohibited during any Star Safari experience. Suppose any visitors are considered to be under the influence of alcohol, causing undue disruption or negatively impacting other guests' experience; they may be removed from the experience at our discretion. In this instance, no refund will be given.
Families with children
Even though kids are free, you MUST book each so we know how many participants are.
NO LED shoes or any other type of light-wearables.
We welcome children to experience Star Safari, and pre-school-age children are most certainly welcome.
Children 15 and under are free when accompanied by a caregiver. There is no minimum age limit. You MUST book each of your children even though they attend for free. This is important as Star Safari spaces are limited, and to deliver a quality experience, we cannot overbook.
For supervision purposes, no more than two children/school students per adult are permitted. Please contact us beforehand to bring a group of children or students for stargazing.
We realise LED shoes are lots of fun but they make light pollution and disrupt the quality of stargazing for everyone. So please keep these away and wear normal shoes.
To enable enjoyment by all participants and ensure minimum disruption for other customers, children must be actively supervised by their parents or caregivers.
What to wear
Warm clothing is essential even in summertime because any outdoor experience gets very cold at night. We also operate on a farm on gravel roads and paths. We suggest dressing as you would for tramping, with extra layers for warmth. Even though we have blankets, we ask you to bring the minimum of flat and comfortable footwear suitable for walking on gravel, wind-proof jackets, full, warm pants, thermals, hats, and gloves.
Changes to bookings
To cancel or amend an existing booking, please get in touch with us at 021663808 or [email protected] with your booking reference, full name, and change request. Please allow up to 48 hours for a response. To reschedule your booking, the cancellation time frames will apply.
Cancellations
Star Safari Cancellations
We reserve the right to cancel Star Safari at any time. If so, you will be fully refunded for your tickets.
Cancellations by Customers
If you cancel up to 24 hours before the start time of your Star Safari or virtual Star Safari (Starrytelling) experience, you will receive a full refund. If you cancel within 24 hours of the start time, you are not entitled to any refund for any reason. If you require any documentation for travel insurance claims, please email us, and we will be happy to assist.
For Private Star Safari (Celestial Escapades), you will receive:
0 % refund if you cancel within < 7 (less than seven) days' notice of cancellation or no-show.
50% refund within 7-14 days notice.
90% refund with > 21 (more than twenty-one) days notice of cancellation
Other considerations
A YearPass or Half-YearPass entitles you to visit as many times as you like for a year or half a year during the times we are open for Star Safari.
Carterton District Residents must provide proof of address.
When a Half-YearPass or a YearPass is purchased, you can just look for a further email with your unique code. This will be sent in a separate email. The passes are for names entered when first purchased and are non-transferable, so please ensure you enter the correct details.
*****If you are BOOKING for a Half-YearPass or a YearPass*****
Once you buy a pass, use the unique code you received every time you make a booking – for the period during which the key is valid.